Estimating User Stories for Scrum Masters – Part 2
Sprint Planning
Based on the release planning defined during the product backlog prioritization ceremonies, each sprint planning ceremony will further estimate user stories related to specific tasks. Scrum teams will need to agree upon the maximum number of hours or points that can be assigned to a task.
The goal is to avoid committing to large tasks that may not be completed within one sprint. Sprint execution is designed to produce a set of features that can be delivered into a production environment for immediate use.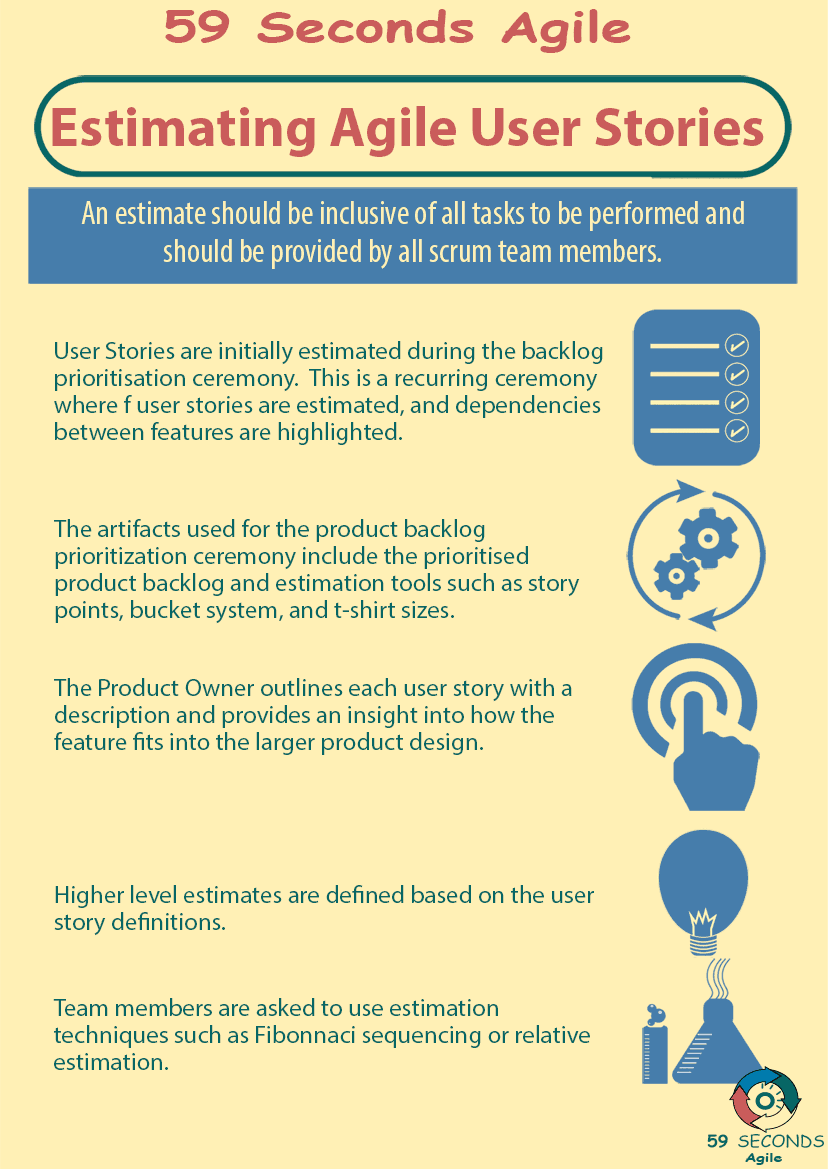 The Scrum Master can bring prior task metrics to the ceremony to use as a basis for estimation of similar types of tasks. This may eliminate discussion around standard team tasks and allow the team to focus on new items to be delivered. Individual tasks are identified and estimated based on the estimation tool chosen by the team. All tasks will need to be estimated using the same approach for estimate integrity.
The scrum team owns approval of the estimates during sprint planning. It is also the scrum team that makes the commitment to user story and task delivery within each sprint. Velocity will be measured after the sprint and reviewed during the retrospective to apply additional data for future task estimates.
Our Favourite Agile Books
We found these books great for finding out more information on Agile Scrum:
Agile scrum estimation provides the framework for scope management and feature commitment during sprints. The Scrum Master will facilitate the product backlog and sprint planning to ensure that estimates are well defined and reviewed as the group focuses on delivering features that meet the larger vision of the organization.
Prev <— Continue Reading —> Next