Product Roadmap for Agile Projects
The Product Roadmap describes how a Product will grow, and moreover how it will align with Stakeholder Requirements. Using the roadmap for acquiring a budget for the Development work is another attribute of the roadmap, where it also facilitates dialogue between the Scrum Team and the Stakeholders. The roadmap then enables the organization to coordinate Product Development and the launch of related Products. It should state the scheduled launch date, the target User, the Users needs and should also include the main features to be developed. As a result of the incremental development of an agile project, it will evolve as the Product evolves and Stakeholder Requirements change. The the following steps can be for creating a Product Roadmap: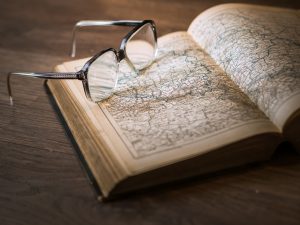 Define the Product Requirement
Group related Product Requirement
Prioritise the Product Requirement
Identify Business Dependencies
Identify Technical Dependencies
High-Level Requirement Estimates
Prioritise based on Dependencies and Estimates
Product Roadmap Planning
Forming the Product Roadmap is another responsibility of the Product Owner and this should support the Product Vision Statement. Then breaking down the requirements enables a high-level timetable for releasing a set of product features to be established. This high-level timetable is the Release Plan and this should, therefore, include the highest priority requirements for the product release.
Creating a Roadmap
Firstly the Product Vision states where the business wants to go with the product and the Product Roadmap shows how to get there. The roadmap may be subject to changing requirements, however, it provides the scrum team with a material goal to start with. The Product Roadmap is a high-level schedule featuring all of the requirements to meet the Vision Statement. While the Product Owner is responsible for the Vision Statement, the development team are part of the roadmap planning process. The development team is the Cross-functional, and multi-disciplined team with the technical knowledge for advising on technical constraints, in addition to estimating and completing the work.
Our Favourite Agile Books