The article looks to discuss the Agile History, and looks to cover how Agile Project management started. It looks at how Agile Project Management got to where we are today.
The Agile Fundamentals
A 59 Seconds Agile Video Animation
Agile History – How Did Agile Project Management Start?
A 59 Seconds Agile Article
Agile Project Management and Scrum are one of the fastest growing management methods today. A set of principles designed for the development of software products are described within the Agile principles, the theory however applies to a wider catchment. The Agile principles also work for the delivery of projects and other products and services. Furthermore it promotes flexibility as well as high performance through adaptive planning. It also focus around evolutionary development, early delivery, and continuous improvement with a requirement for a self-organising cross-functional team.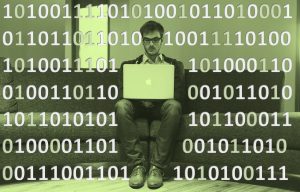 Agile History

: The Starting Point

The term agile was first used in 2001 when the Agile Manifesto was written, following a meeting of 17 software developers in Utah. They met to discuss development methods and following the end of their meeting they published the Manifesto for Agile Software Development. Hirotaka Takeuchi and Ikujiro Nonaka were responsible for introducing the term 'scrum' in the context of product development in 1986. They described their approach to product development as a method that would increase speed and flexibility.
Agile History:
Scrum
Firstly, Scrum is an Agile Software Development framework for managing Product Development in an iterative and incremental manner. Agile principles have evolved into many types of styles, such as Scrum, Lean and also Kaizen. Most methods break development work into small increments, which are typically between 1 and 4 weeks. This reduces the amount of up-front planning and also up-front design. This also reduces overall risk and allows a product to adjust to changes quickly. The main principle of the Scrum method is the flexibility for the customers to change their requirements during the development process. The five values of a Scrum are:
Commitment
Courage
Focus
Openness
Respect
Agile History: The Scrum Roles
There are three team roles within Scrum which are:
Prev <— Continue Reading —> Next
User Stories Applied
A 59 Seconds Agile Book Review
User Stories Applied by Mike Cohn is one of our favourite books on Agile User Stories. The book starts with an overview into user stories, and details what a user story is and the different aspects of them. He then discusses how to go about writing a user story, and provides details of the INVEST criteria that can be used to determine if the story is meeting all of its objectives. Next Mike gives an in depth discussion of who user stories are written for and where to begin when gathering the details for them. The book then discusses acceptance testing user stories, including how to go about specifying these criteria and the responsibilities of the development team and customers during this process.
Prev <— Continue Reading —> Next
Agile Fundamentals
A 59 Seconds Agile Infographic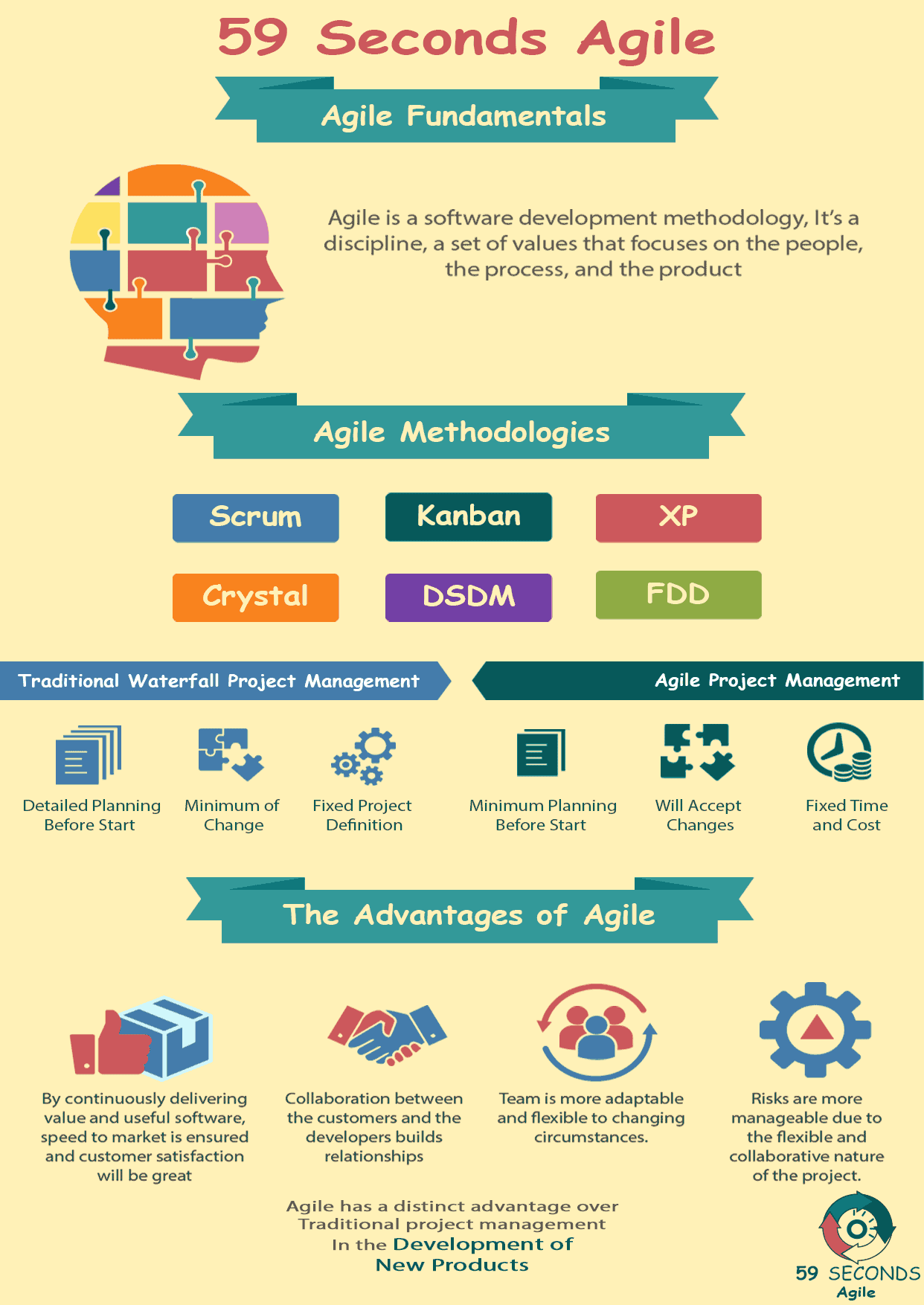 Prev <— Continue Reading —> Next
Our Favourite Agile Books