This article looks to discuss what is a Sprint Goal of Agile Scrum Projects, and discusses what sprint objectives are and when is the sprint goal created?
Sprint Goal within Agile Scrum Projects
The Product Owner initiates a discussion regarding the Goals for each Sprint in the project. The Development Team and the Product Owner identify the objectives to be achieved for the Sprint during this discussion.  These objectives should correspond to the Business Value Objective set for the team.  The Product Owner then selects the Requirements from the Product Backlog that best support the Sprint Goal. The sprint objective should summarise the desired outcome for the Sprint, while also driving the Requirements that will be developed.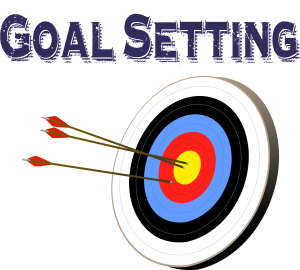 The Sprint Goal and the Vision Statement
Setting objectives for each sprint that support the release objectives are the responsibility of the product owner. The Release Goal s also set by the product owner and this should support the Vision Statement.  This focuses the scrum team towards delivering purpose driven Development.  Responsibility for determining the methods for achieving the sprint goals is the Development Teams. The development team is also responsible for advising on the number of Requirements that they can complete during each spring. The Development team, therefore, focus on how to achieve the Sprint Goals, and the Product Owner then focuses on what the Sprint Objectives are.

Sprint Velocity
Following the start of a sprint, the scrum team begins monitoring the velocity. Once multiple sprints have been completed the scrum team can then begin comparing the velocity between sprints. Monitoring velocity enables the scrum team to increase the accuracy on longer-term planning. By using the scrum teams actual velocity rather than predicting or estimating velocity, then the team may begin accurately forecasting the remaining project duration and cost. Calculating velocity involves adding up the number of story points developed during the sprint. Calculating the average velocity then involves summing up the velocity from multiple sprints and dividing by the number of completed sprints.
Our Favourite Agile Books