The Sprint Retrospective for Scrum Masters – Part 2
Running a Retrospective
No matter what format a team chooses for a retrospective, the purpose is to give the Team an opportunity to discuss the last sprint and evaluate its performance. During the meeting, three questions should be addressed to allow the team to gather feedback and define action items for team improvement.
1. What went well?
Discuss what the Team did well in the previous Sprint. Inspecting what the team did well with regards to processes, people, and tools can give the team an opportunity to reflect on what works. This can help them discuss what didn't work and what needs to improve.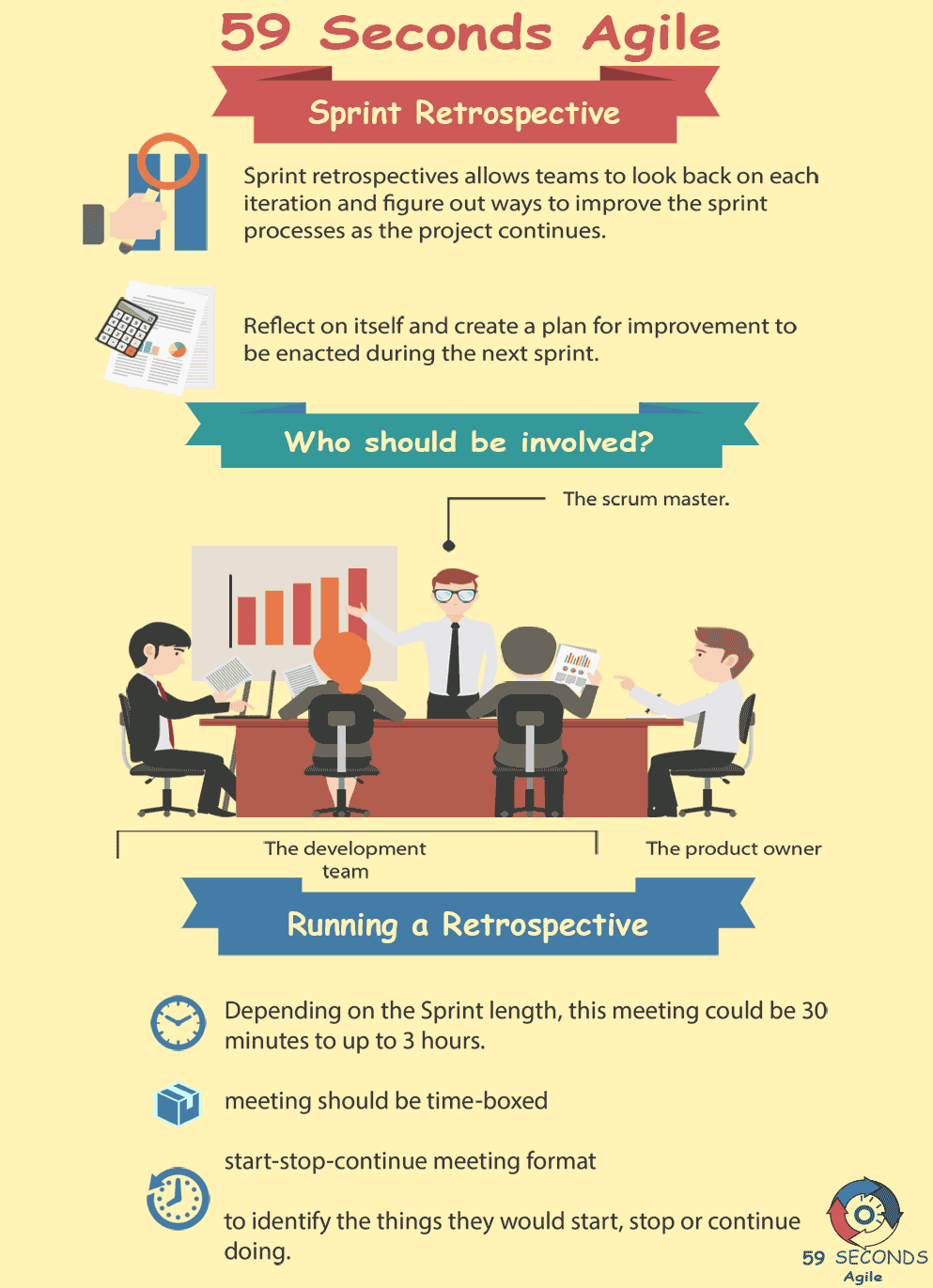 2. What could be improved?
The key here is to look at what can be improved in the process and not look for someone to blame. An atmosphere of trust is important for this part so that individuals aren't singled out and blamed. Instead, the Team should take responsibility for the outcomes together, not individually.
Looking at the process helps keep individuals from being singled out and becoming defensive. By keeping things solution based, people are able to bring up issues that are on their mind without becoming accusatory. This allows the team to take in the feedback and look for a solution to the problem, instead of going straight on the defensive.
Running a Retrospective
3. What are the action items that will be addressed during the next sprint?
Sometimes there are numerous issues brought up that could have been improved during the previous sprint. When this happens, the team should discuss what items will be addressed in the next sprint. You don't have to address every single improvement all at once.
Our Favourite Agile Books
We found these books great for finding out more information on Agile Scrum:
Instead, by the end of the meeting, the Scrum Master and the rest of the team should come up with the improvements that will be addressed in the next sprint. This should be done by discussing the issues that are important and prioritizing them.
Once prioritized, the improvements can be put into the next Sprint's backlog. This allows a chance for review at the next Retrospective. If the process change that was made improved Team performance, then it can be kept. If not, the Team can go back to the drawing board and develop new guesses as to what the root cause of the problem is.
Sprint Retrospectives can be valuable tools for improving the effectiveness and performance of a team. Providing a place for the team to reflect on things that are working so they can focus on those areas as well as things that are not working is a key aspect of allowing teams to grow.
Prev <— Continue Reading —> Next