Agile Scrum Project Roles
A 59 Seconds Agile Training Video
Continue to Part 5 Below
Introduction to the Scrum Project Roles
A 59 Seconds Agile Article
This article provides an 'Introduction into the Scrum Project Roles' and looks to discuss the different roles that are involved in an Agile Scrum Project.
Solution to the Problem – Scrum
Imagine a rugby team playing a game. They do a scrum after a minor infringement and the game needs to be restarted.
A scrum or scrummage is when players of both teams gather tightly around the ball with their heads down and try to restart the play. The concept has since been adopted in software development. This is in response to the need for flexibility to adjust to emerging challenges and opportunities in project development and management.
As Takeuchi and Nonaka first defined scrum, it is "a flexible, holistic product development strategy where a development team works as a unit to reach a common goal".
Agile Scrum Project Roles
A 59 Seconds Agile Video Animation
User Stories Applied
A 59 Seconds Agile Book Review
User Stories Applied by Mike Cohn is one of our favourite books on Agile User Stories. The book starts with an overview into user stories, and details what a user story is and the different aspects of them. He then discusses how to go about writing a user story, and provides details of the INVEST criteria that can be used to determine if the story is meeting all of its objectives. Next Mike gives an in depth discussion of who user stories are written for and where to begin when gathering the details for them. The book then discusses acceptance testing user stories, including how to go about specifying these criteria and the responsibilities of the development team and customers during this process.
The Agile Scrum Roles
A 59 Seconds Agile Infographic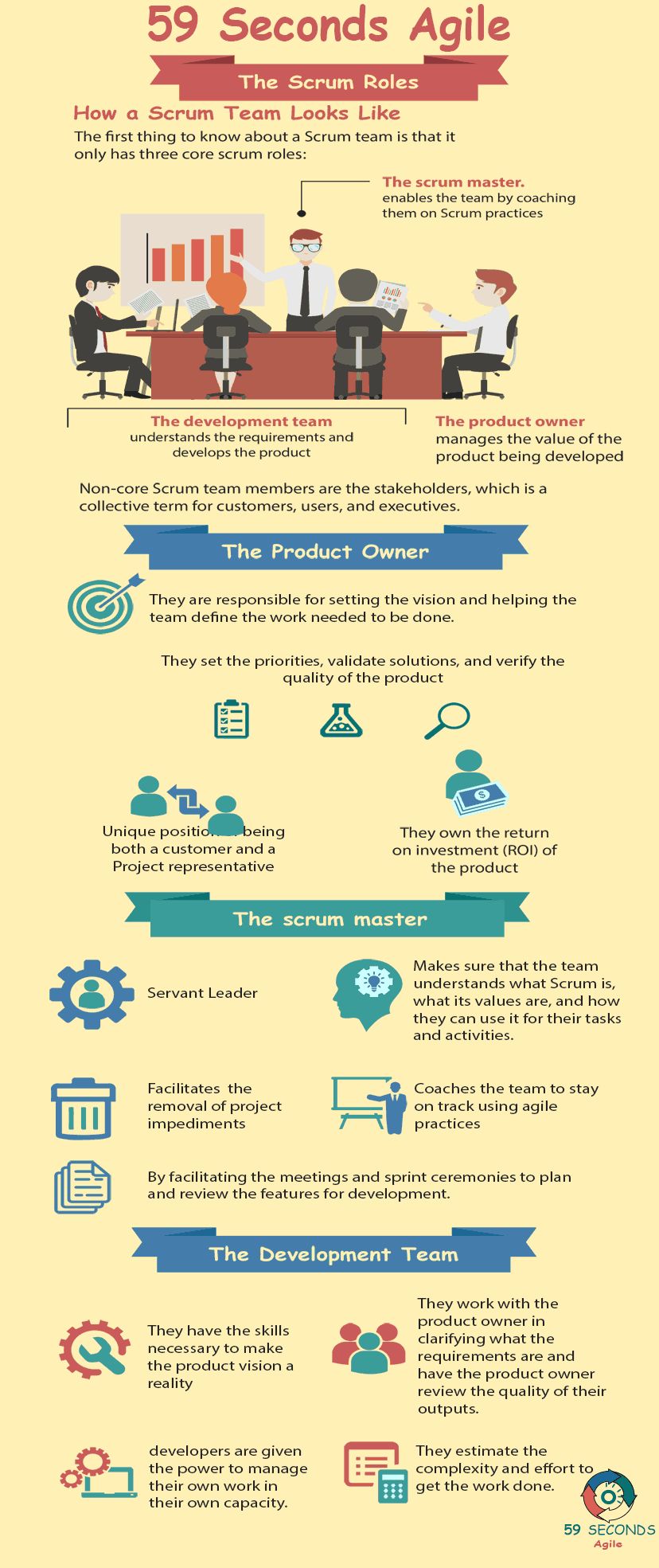 Our Favourite Agile Books
We found these books great for finding out more information on Agile Scrum: