The Agile Daily Stand-Up
A 59 Seconds Agile Training Video
This is an 'Agile Daily Stand-Up' training video.
Continue to Next Section
The Agile Daily Stand-Up
A 59 Seconds Agile Article
This article provides an 'Introduction to The Agile Daily Stand-Up' and looks to discuss what the Daily Stand-Up is, the format of the meeting and the benefits of the Daily Scrum.
Daily Stand-Up Conclusions
Let's review what we've discovered about how to improve your team's efficiency. By implementing the daily scrum meeting, your team has the opportunity to draw on the resources of the entire team for problem solving.
With a strong framework of communication to support them, your team will be able to quickly resolve conflicts, have a clear idea of where they are in the current sprint, and be inspired to move forward on their remaining work.
Reporting on the status of the project every day reduces the opportunity for repeated, or missed work, and misunderstandings. In order to promote daily communication, there has to be a framework in place to support it.
Short, daily meetings take almost no time away from the work day, but they repay the value multiple times over. In your company's current traditional framework of development, there isn't any built-in opportunity for your team to communicate with each other about their progress. Encouraging them to share their progress daily will increase their efficiency and the speed with which they can produce value, while reducing waste.
The Agile Daily Stand-Up
Meeting
A 59 Seconds Agile Video Animation
The Daily Stand-Up Meeting
A 59 Seconds Agile Infographic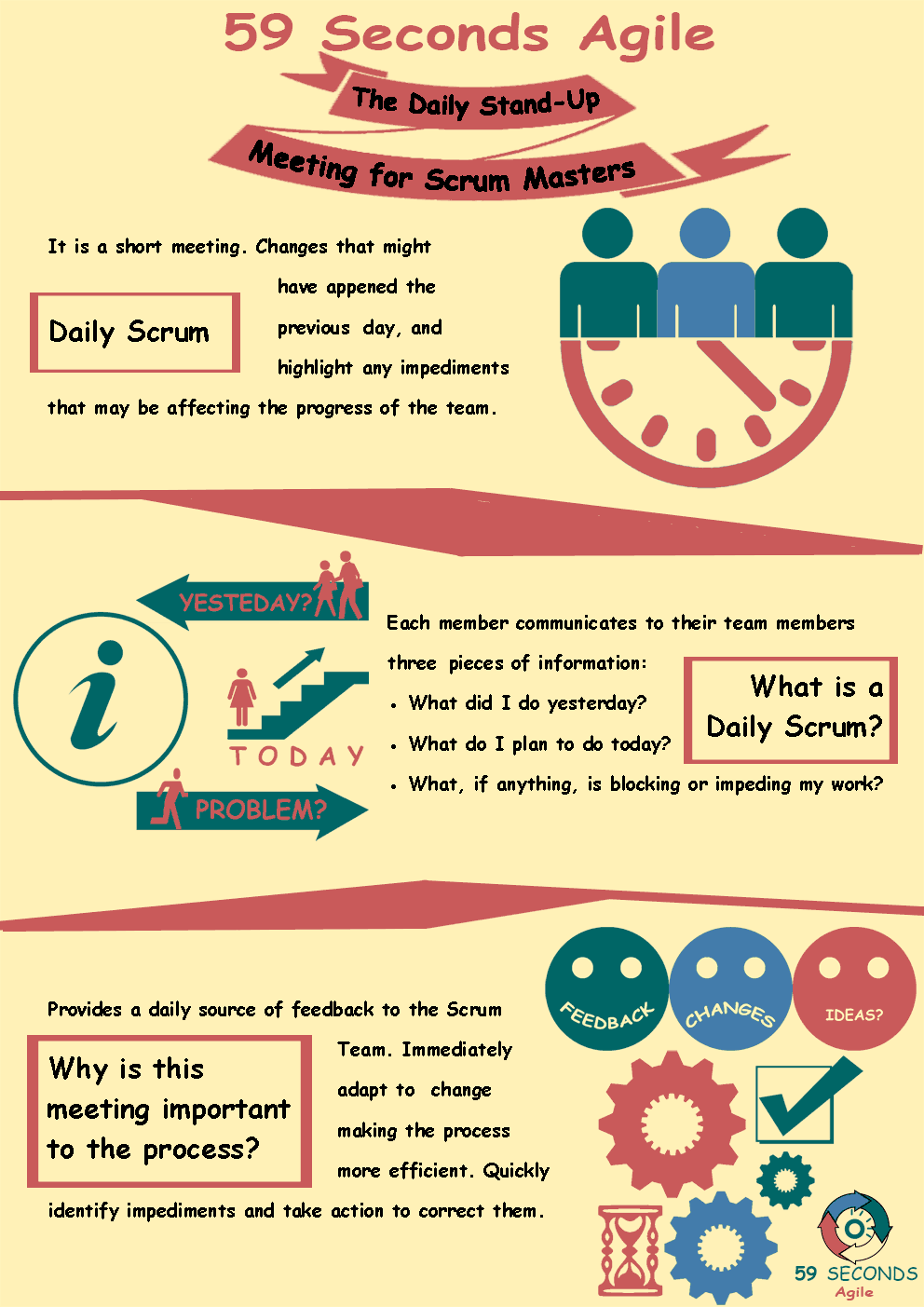 Our Favourite Agile Books
We found these books great for finding out more information on Agile Scrum: