Initiating an Agile Project
A 59 Seconds Agile Training Video
Continue to Part 2 Below
Initiating an Agile Project For Developers
A 59 Seconds Agile Article
This article provides a discussion on 'Initiating an Agile Project' and looks to discuss what Agile is and the processes involved when starting an Agile project.
Initiating an Agile Project
The software market is a rapidly changing environment. Customers are constantly being offered different products to try, and new products are being released continuously. With such a fast-paced market, how can companies keep up with and deliver products that the customers actually want, and will use?
Imagine that your team is getting started on the first phase of a major new project. You want to make sure that you make every part of the project as good as possible, to give your product the highest chance of success.
You start working through the standard documentation required for new projects at your company, and you plan out every aspect of the product based on your understanding of the project specifications. After spending months detailing and planning every single aspect of the product, you start developing the product.
As you get further into the development process, you realize that some of the assumptions your team made about the product requirements are incorrect, which has led to obstacles and major inconveniences. The details of the contract you signed with your customer make it almost impossible to make changes to the requirements, but the requirements were originally misunderstood by your team, so the wrong product is being developed.
Initiating an Agile Project:
A 59 Seconds Agile Video Animation
User Stories Applied
A 59 Seconds Agile Book Review
User Stories Applied by Mike Cohn is one of our favourite books on Agile User Stories. The book starts with an overview into user stories, and details what a user story is and the different aspects of them. He then discusses how to go about writing a user story, and provides details of the INVEST criteria that can be used to determine if the story is meeting all of its objectives. Next Mike gives an in depth discussion of who user stories are written for and where to begin when gathering the details for them. The book then discusses acceptance testing user stories, including how to go about specifying these criteria and the responsibilities of the development team and customers during this process.
What is Agile?
A 59 Seconds Agile Infographic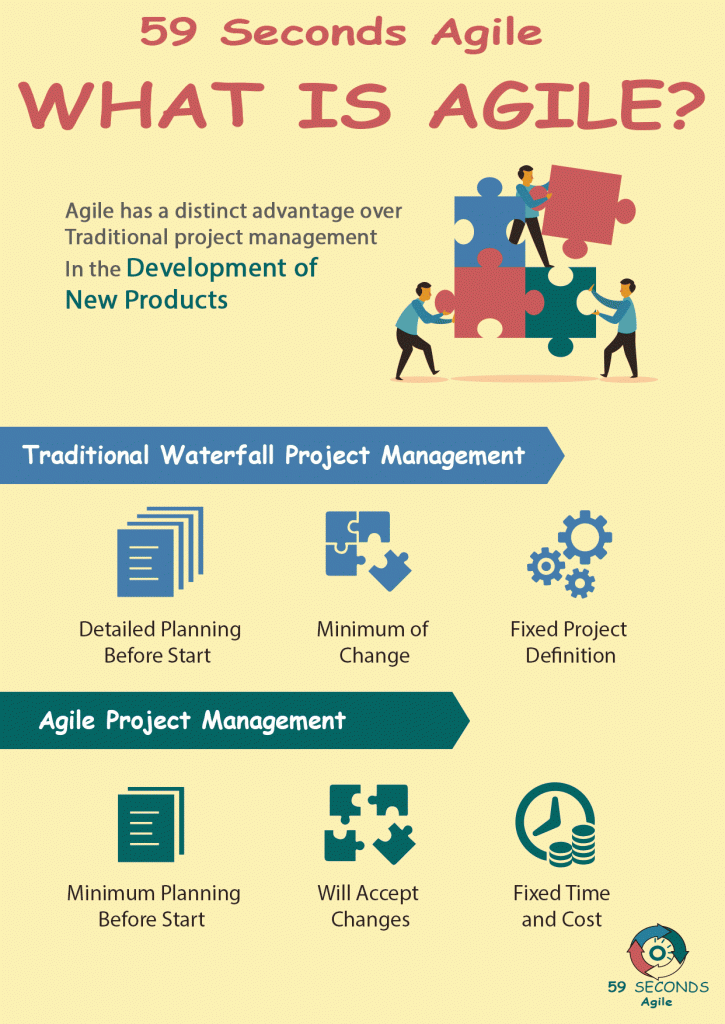 Our Favourite Agile Books
We found these books great for finding out more information on Agile Scrum: