What Is Agile To The Product Owner? – Part 2
Risks should initially be discussed and identified at the start of the creation of a backlog. They should be captured and if mitigation plans are appropriate, those plans included in the overall release planning that the product owner leads.
Since the product owner is involved in each sprint ceremony, that person will be available to quickly incorporate risk mitigation plans into backlog refinement activities.
This should minimize differences in the product delivery expectations and outcomes with risks that are not addressed. The scrum retrospective will give the team an opportunity to assess the mitigation plans as well as identify areas where there could be future risk introduced.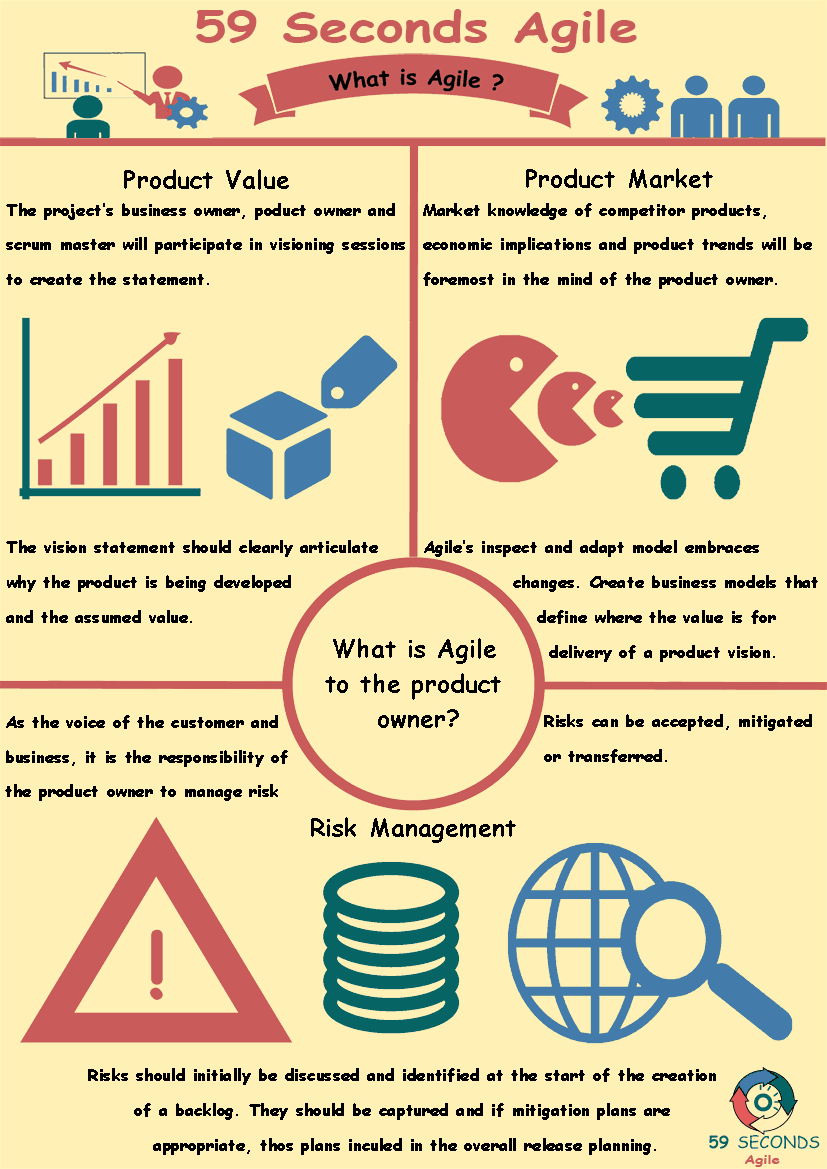 Risk mitigation to reduce technical debt may require re-ordering some features to avoid costly re-work during later sprints in the project or even as bug fixes after deployment.
The product owner is a critical member of the scrum team. As the voice of the customer and business owner, it is the responsibility of the product owner to deliver the right features in the most efficient and expedient manner.
Our Favourite Agile Books
We found these books great for finding out more information on Agile Scrum:
Understanding and demonstrating product value, being astute and knowledgeable about market conditions and the appropriate management of risks are key to the success of the product owner.
Prev <— Continue Reading —> Next